During the off season we are happy to help them sell items from their gift shop. You can now stop by Marblehead Antiques to purchase an item from the Marblehead Historical Commission.
We are not taking a fee or percentage, all item purchased from the Historical Commission Gift Shop are paid directly to them through our store.
The Gift Shop at Abbot Hall is open seasonally from just before Memorial Day to mid-October, and again in early December.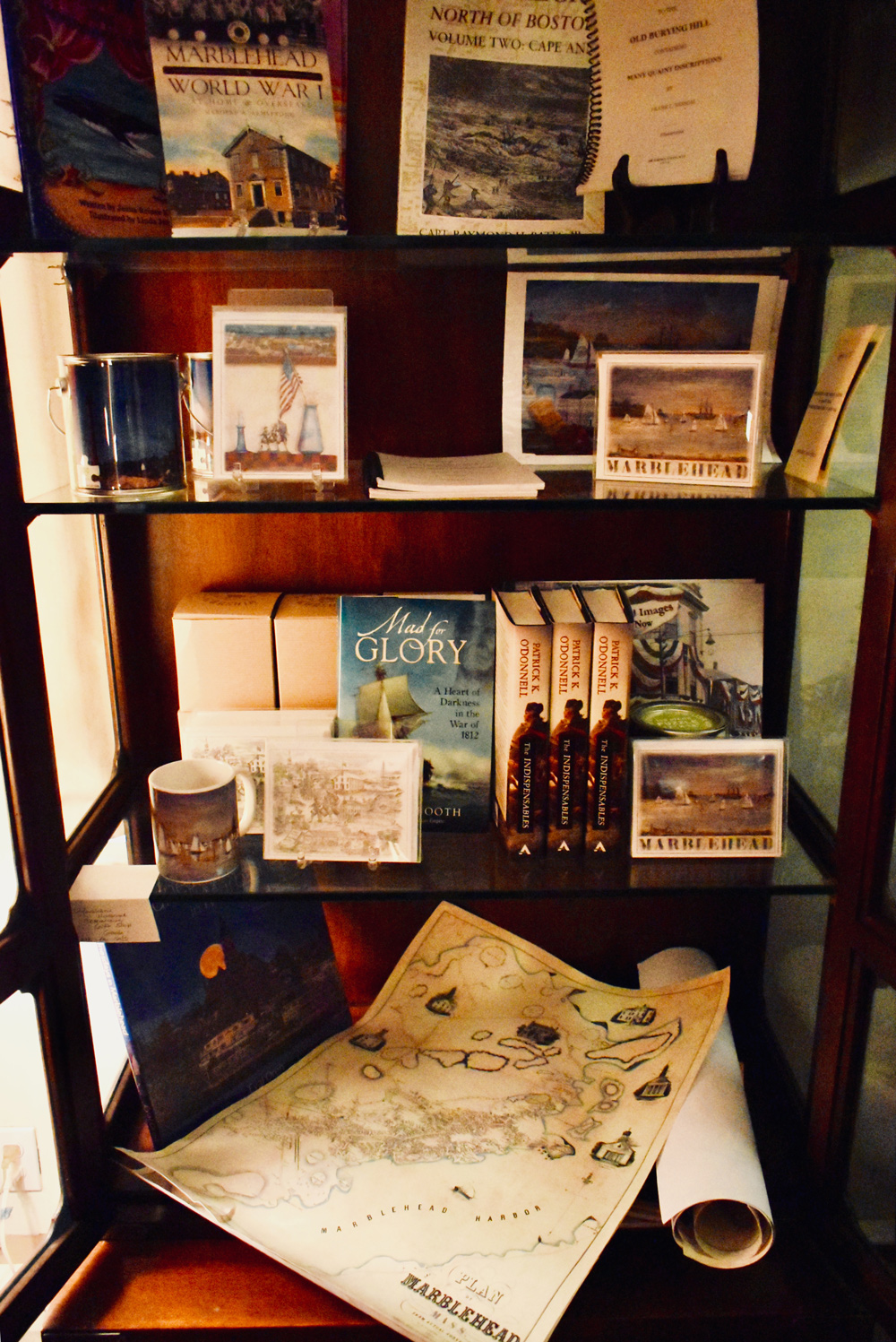 The Shop:
A wide range of Marblehead-related items are for sale at the Gift Shop, located on the first floor of Abbot Hall. Please visit the Historical Commission's website for more details.
For hours of operation & details, click here to Visit Abbot Hall